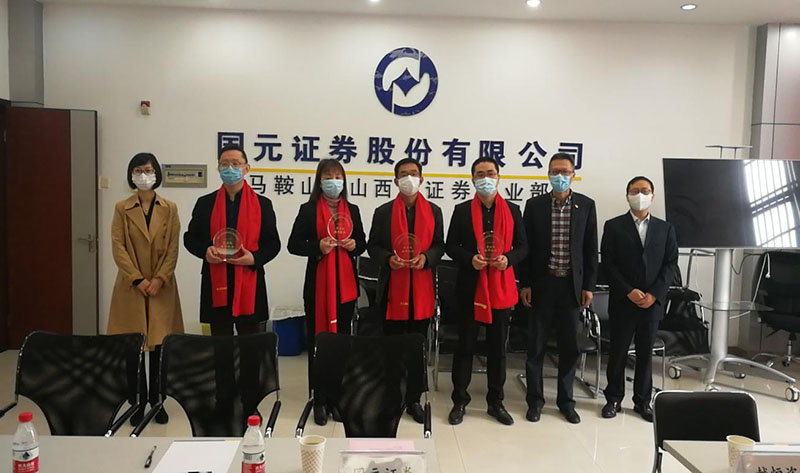 2020-04-03
At 10:00 a.m. on March 25, 2020, in Ma'anshan branch of Guoyuan Securities Co., Ltd., the first batch of enterprises of Anhui Science and technology innovati...
Main technical changes: the elimination of the original aluminum shell melting furnace, the use of the most advanced steel shell furnace manufacturers - hang...

Resigned the old year, welcome the New Year, we ushered in - ma 'anshan longsheng wear-resistant materials co., LTD 2017 annual meeting. In 201...

On August 11, 2017, anhui provincial department of human resources and social security organized an expert group to serve pengtu and promote local industrial...

From September 9 to September 17, 2017, ma 'anshan longsheng wear-resistant materials co., ltd. participated in The 82nd Thessaloniki International Fair, whi...

In April 2017, Mr. Tao of our company went to Russia in person to visit long-term Russian customers!

New starting point, new leap! The annual party of longsheng came to a successful conclusion.

In November 2016, the quality of our products has been trusted by the Malaysian customers. Your company has placed an order to buy steel balls from our compa

On September 24th, foreign customers come to our company for a field visit.

From April 25 to April 29, 2016, maanshan longsheng wear-resistant materials co., ltd. participated in the 2016 Chile international mining exhibition (EXPOMI...

On October 21, the production department and the general manager's office jointly organized a seminar on safety culture and human factors management knowledg...

According to the notice spirit of the general office of the state council, the company's 2012 Dragon Boat Festival holiday arrangement notice is as follows: ...

(1) heat treatment process of sieve plate of high chromium cast iron sinter? Sinter sieve plate is working under severe conditions of abrasive wear, co...

1. Conventional heat treatment process for high manganese steel Normal heat treatment: 1000 ~ 1100 ℃ heating, heat preservation or heating to 650 ~ 700...